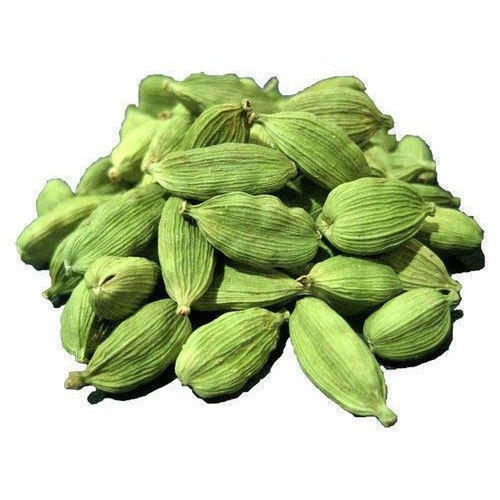 Indian cuisine is vibrant, delicious and even the spices are not only delicious but also well-recognized for their nutritional benefits. Among several others, cardamom is one such spice. Cardamom was historically used as a spice and one of Ayurveda's main ingredients. Cardamom has proved to be an anti-poisonous agent, as well as a treatment for oral infections, cough problems, chest congestion, and digestive disorders.

Cardamom is already one of the world's most expensive spices. As per the green cardamom suppliers form Tamil Nadu, it is considered to have an aroma and taste and is added in many recipes, from spicy dishes to desserts and drinks. More and more people are considering added cardamom to their diet for optimal health with the number of choices continuously increasing.

Nutritional Value:

100 grams of cardamom contains 11 g of protein, 68 g of carbohydrate, and 7 g of fats. It also contains a calorific value of 311 kcal. Cardamom is a variety of spice that is produced by the ginger family's seed pods. Cardamom pods have a triangular visual representation in the form of spindles. These pods contain some seeds, and this whole cardamom pod can be entirely discarded or powdered. The seeds are black and tiny, and their colours and size differ according to their species.

Health Benefits:

Cardamom is filled with lots of nutritious elements to fuel your body, like most spices. Cardamom has been a common medicinal herb for over 5,000 years by herbal therapists. There are three different types of cardamom but green cardamom is the most common with both food and medicine.

● Reduces Blood Pressure -
Due to its diuretic influence, cardamom is considered to control high blood pressure with regular consumption. Being rich in antioxidants, blood detoxifies, and by inducing regular urination expels accumulated water from around major organs.

● Protection from bad bacteria -
Cardamom contains rich antioxidants and other substances to kill bacteria. Your dental health would be fantastic if you routinely consume it. Cardamom eliminates the bacteria in the mouth and tongue that are harmful and thus battles bad breath.

● Repairs Digestive Ailments -
Almost in all dishes, we Indians include cardamom as it helps to digest correctly. Cardamom's medicinal uses can assist in removing stomach ulcers, acid reflux, and other gastrointestinal issues.

● Relaxation -
Due to its antioxidants, cardamom has a calming impact on humans. It also combats the production of cortisol in your body, reducing tension and encouraging respiration. Sniffing or chewing a piece of cardamom releases essential oil which helps to overcome tension.

● Recovers Respiratory Ailments -
In addition to normal medications, asthma and wheezing may be decreased with cardamom. It usually clears the nasal and phlegm chest to allow breathing. It also increases the absorption of oxygen by allowing the lungs to expand and respire deeply. In order to get the best-in-class range, get in touch with the prominent green cardamom exporters in Tamil Nadu

● Post-Surgery Recovery -
Distortion and dizziness take place within the hours following surgery. Together with ginger, lemon, and lavender, Cardamom and its essential oils start to eradicate your brain and calm and refresh you once you are active.

Final Words:

It's time to accept this spice, and you will have ample excuses to do it for those who shy away from this wonderful spice. This pod can indeed be chewed out, however, if the taste is too powerful, then cardamom is quick to cut out and smoothly crush some seeds and mix it with any of your regular beverages, preferably hot ones.
This entry was posted on January, 20, 2021 at 10 : 12 am and is filed under Green Cardamom. You can follow any responses to this entry through the RSS 2.0 feed. You can leave a response from your own site.