Dry Ginger: Find 7 Exclusive Benefits Of Using It!
Posted by Admin on November, 19, 2019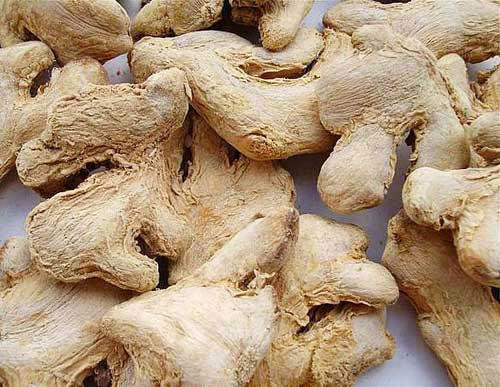 The world is growing old towards using herbal remedies for treating their health. People should need to know more about some exclusive ingredients in their daily lives and such an example is dry ginger. You must be thinking that herbal products are great when they are fresh but guys you should know that when they are dried they can retain even more power! One such amazing ingredient is dry ginger. It is also known as 'sonth'.

Dry ginger –
As its name suggests it is the dried form of ginger. After a few verified and quality testing stages of forming dried ginger, dry ginger supplier from Tamil Nadu and every other state in the country finds it eligible to be offered to their consumers. This does not mean that ginger is not healthy when it is fresh! But it is excellent when it is dried. In fact, today, health freaks are massively turning towards its everyday use mainly because of its weight loss power.

Extraordinary benefits of dry ginger for your health:

Here are 7 exclusive benefits of dry ginger which you must know –
1. Helps in weight loss – Dry ginger improves the digestive health and thus encourages weight loss. It has thermogenic properties and thus burns stored fat, boosts metabolism, and manages fat absorption. It is also helpful in curbing your hunger.
2. Lowers cholesterol level – According to various scientific researches, dry ginger actively lowers bad LDL cholesterol and triglyceride levels. For that, it is recommended to consume approximately 3 grams of dry ginger a day.
3. Improves digestion – Dry ginger is good for digestion too. It relieves discomfort and pain in the stomach. Researches show that consumption of one gram of dry ginger before your meal can accelerate the process of emptying your stomach by nearly 50%.
4. Relieves in menstrual pain – Dry ginger has a traditional use in relieving pains and aches, especially during the menstruation days. Again it is suggested to consume 1 gram of dry ginger every day on those first three days of mensuration to ease your cycles.
5. Lowers morning sickness and nausea - Clinically it is found that dry ginger is effective in lowering morning sickness and nausea problems. You should take one teaspoon of honey and warm water mixed with ginger powder to get quick relief from such symptoms.
6. Controls blood sugar – Dry ginger offers a fabulous remedy in controlling hypertension. It is advised to consume warm water mixed with dry ginger powder and salt. An empty stomach intake helps better.
7. Treats inflammation – The combo of salt and dry ginger also helps in reducing inflammation in the swollen fingers and joints. Even inflammations due to injuries can also get healed in this way.

So, next time you have no fresh ginger present in your kitchen do not hesitate to use dry ginger instead. Contacting a dry ginger supplier from Tamil Nadu could be a good choice as Tamil Nadu is quite popular in supplying dry ginger to all over the world.
This entry was posted on November, 19, 2019 at 11 : 09 am and is filed under food. You can follow any responses to this entry through the RSS 2.0 feed. You can leave a response from your own site.