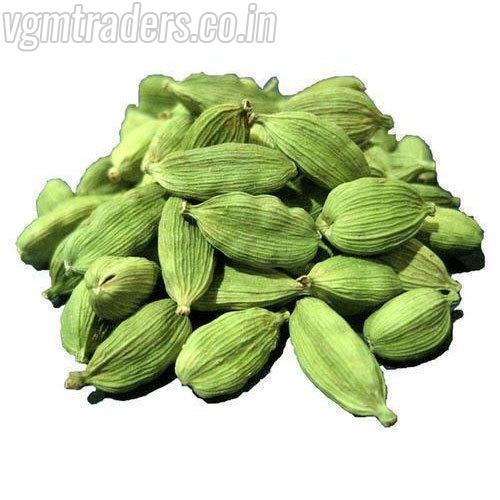 Cardamom is also known as 'elaichi' in Hindi and India, it is regarded as the 'Queen of Indian spices'. Grown mostly in the southern states of India. There is a huge count of Green Cardamom Exporter Tamil Nadu, Karnataka, and Kerala. This is one of the exotic spices all over the world. Cardamom is widely used in the formation of several kinds of food items and beverages. It is also a popular mouth freshener after meals.

There are three categories of the Indian cardamom

Alleppey Green Extra Bold (AGEB),
Alleppey Green Bold (AGB).
Alleppey Green Superior (AGS),

Cardamom oil is used for making different types of foods and medicines. Here are a few significant health benefits of eating cardamom in any form daily.

Improves digestion - Cardamom has always been recognised to be an efficient remedy for digestive concerns. You can eat it raw or make a mixture of spices to keep your abdomen healthy. It can also be used to fight constipation, hyperacidity, vomiting, gas, bloating, loss of hunger, heartburn, etc. Cardamom is known to have a comforting effect on the mucous layers thereby empowering them to work better, which in turn reduces chances of acidity or an upset stomach.

Works as a diuretic - Cardamom is a wonderful detoxifier. It supports the body to get rid of toxins thanks to its diuretic properties. It supports keeping the urinary tract, kidneys and bladder clear. This helps getting rid of excess water, salt, toxins, etc.

Heals depression - The ancient Indian system of healing that is the Ayurveda, guarantees the effectiveness of Cardamom in treating depression. Researches have shown how cardamom tea taken during the day helps to fight depression and mood swings.

Great antioxidant - Cardamom incorporates numerous phytonutrients, vitamins and essential oils that act as antioxidants. They support cleaning the free radicals and also fight the ageing of the cells.

Good for oral health - The spice is packed with antibacterial qualities and has a refreshing smell, which presents it as an adequate remedy against poor breath. Cardamom is also an outstanding remedy for throat and mouth infections including ulcers in the region. Spice is also famous to treat flu and cold symptoms. It is a good remedy for coughs and bronchitis too.

Cardamom is famous for its unique flavour and culinary and medicinal values. Green Cardamom Supplier from Tamil Nadu export it in large quantities to several countries across the globe.

Where to get Green cardamom?

Get it from an accredited and trustworthy Green Cardamom Exporter in Tamil Nadu, (India). They offer fresh Green Cardamom, which is procured from reliable vendors. Further, they provide Green Cardamom in different quantities as per the client's requirement. They garner a huge base of reputed clients in the domain by offering a foremost range of Green Cardamom, which makes them an eminent Green Cardamom Supplier from Tamil Nadu. Owing to its rich aroma and high-medicated value, the spices offered by them are used for preparing various dishes and medicines. Green Cardamom is hygienically cleaned and packed at their modern machining facility. They offer these at nominal prices.
This entry was posted on October, 22, 2021 at 10 : 38 am and is filed under Green Cardamom. You can follow any responses to this entry through the RSS 2.0 feed. You can leave a response from your own site.